DOMESTIC AIR & GROUND

We deliver North American freight-forwarding, transportation and logistics services that provide our customers with high standards, visibility, strict quality assurance measures and fast solutions. Our far-reaching network includes commercial and all-cargo airlines and expedited and deferred ground carriers throughout the United States, Canada and Mexico.
Same Day/Next Flight Out

2-Day/3-Day/3-5-Day

Air Charter

Air Expedited

Alaska and Hawaii

Exclusive Use Vehicle

FTL (Full Truckload)

Ground Expedited

Hand Carry

Home and Business Pickup and Delivery

LTL (Less Than Truckload)

Overnight 

Project Transportation and Management

Temperature Controlled

Trade Show/Expo

Trans-border (Canada and Mexico)

Warehouse and Distribution
In addition to the services listed, Precision Cargo Logistics can customize a solution to fit your specific needs.
Learn more about our freight-forwarding solutions and let us deliver for you–on time, every time.
INTERNATIONAL AIR & GROUND

We provide international shipping and high quality air-import, air-export and ground services worldwide. Our dedicated teams meet your global transportation needs every step of the way.  Customers can also use Precision Cargo web-based tracking system to gain visibility into each shipment's progress and final delivery .
Air Charter
Air Consolidated
Custom Brokerage and Compliance
Documentation and Licensing
Expedited Air
Expedited Ground
Project Cargo Worldwide Point-to-Point (Foreign-to-Foreign)
Trade Show & Expo
Warehousing & Distribution
In addition to the services listed, Precision Cargo Logistics can customize a solution to fit your specific needs.
Ask about how our widening global network of offices can provide complete solutions for even the most complex projects.
WAREHOUSING & DISTRIBUTION SERVICE
Precision Cargo Logistics accompanies our warehousing and distribution clients through all logistics and transport channels from analysis to implementation. We provide services to suppliers, end customers and those in between with custom inbound logistics, distribution and after-sale reverse logistics processes. At Precision Cargo Logistics, our teams provide measurable and deliverable results in warehousing and distribution with bonded and insured secure warehousing locations.
INTERNATIONAL OCEAN

Precision Cargo Logistics excels at arranging your ocean import and export freight services. Our ocean cargo teams chart the calmest, straightest, fastest routes to minimize trans-loads and transit times. We specialize in arranging for break-bulk, out-of-gauge, oversized and project-cargo requirements.
Ocean Charter

Break-bulk and Roll-on/Roll-off (RO/RO)

Customs Brokerage and Compliance

Documentation and License Preparation

Less than Container Load (LCL)

Full Container Load (FCL)

Project Cargo, Out of Gauge, and Oversized

Worldwide and North American Distribution
In addition to the services listed, Precision Cargo Logistics can customize a solution to fit your specific needs.
CUSTOMS HOUSE BROKERAGE & COMPLIANCE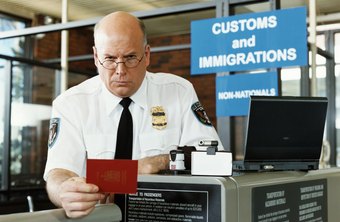 Our Customs House Brokerage Team provides excellence in servicing our clients' U.S. customs needs. With 20 years of experience in all aspects of U.S. regulations, we are not simply a "clearing house."
Our Remote Location Filing ability means we can clear your freight wherever it arrives in the United States. We deliver effective communication with US Customs in all ports and have the ability to assist you in filing for Binding Rulings and Commodity Jurisdictions, saving you time and money.
Our brokerage staff has in-depth experience in dealing with other U.S. Government agencies involved in the Customs Clearance and release process. Whether your product holds FDA, UCC, FCC or any other government entity requirement, we will ensure that all demands are fulfilled and can help you navigate through the Import and Export requirements.
Our main concern and the reason we are in business is you. We provide personalized service that makes a difference to you and to your cargo.
No matter what your import needs may be, we are there with you. As your U.S. Customs Compliance and Import Specialists, we will make sure that your freight is properly cleared.
Our Services include:
ACE Export Filing

Binding Rulings

Consulting

Custom Bonds

Drawbacks

ECCN Classification

Electronic Entry Release

HTS Classification

Informed Compliance

ISF Filing

Monthly ACH Statements

Other Government Agency Releases (i.e. FDA, DOT, Fish & Wildlife, etc.)

Pre-Clearance of Entries

Reconciliations

Remote Location Filing

T&E, I.E., and I.T. Services
SPECIAL PROJECT CARGO

Project Cargo solutions are our specialty, and we have seasoned team members with the experience and understanding to deal with the challenges of project cargo. From transporting overweight equipment to out of gauge (O.O.G.) freight in the mining, energy, construction, oil and gas industries—as well as plant relocation services—we provide worldwide shipping solutions via air, ground and sea.
Air, Ground or Sea Transport

Coordination of Multiple Origin or Destination Cargos

Heavy Equipment

Movement of Mining Facilities and Equipment

O.O.G. Shipments

Petrochemical and Refinery Projects

Plant Relocation and Transfers

Power Generation Plants

Steel Mill and Construction Projects

Technically and Engineered Solutions
HAND CARRY

Sometimes a shipment is so urgent or special, you need someone to carry it to its destination. Precision Cargo Logistics is ready with hand carry services throughout the United States and to a number of destinations worldwide. We ensure that everything from transportation schedules to customs clearances are handles efficiently from start to finish.
In-Transit Direct Contact

Same Day & Next Day Transit

Air & Ground Service

Domestic & International, including Trans border
WHITE GLOVE

Trust a freight-forwarder and logistics company that understands the sensitive nature of unpacking and installing your shipments. With Precision's unique "SENTRY SECURE" GPS Tracking Services, real-time monitoring will give you peace of mind as we coordinate safe shipping, delivering and unpacking for you.